Elder Care
According to the U.S. Bureau of Labor Statistics, 16 percent of the population age 15 and older provided unpaid elder care during 2013-2014. Elder care providers are defined as people who provide unpaid care to someone age 65 or older who needs help because of a condition related to aging. People ages 45 to 64 were the most likely to provide elder care (23 percent). Caring for an aging parent, elderly spouse, or close friend presents difficult challenges – especially when a crisis hits and you are suddenly faced with the responsibilities of elder care.
The University of Mississippi offers a variety of options for caregivers who may need to take time away from work. Talk to a Human Resources representative to learn more about the paid- and unpaid-leave options. Employees also should speak with their department chairs or supervisors about leave plans, including how responsibilities may be covered and possible options for flexibility.
Other university resources that may be helpful when faced with elder care situations include: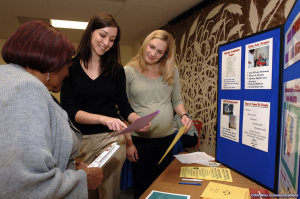 The Employee Assistance Program can offer support and information to help you when experiencing a challenging situation.
Family and Medical Leave Policy
In the Community
The Oxford community offers assisted-living and nursing homes, as well as other resources that may be helpful. We have attempted to highlight a few of these resources; however, we do not endorse or recommend any of these entities. We also do not guarantee the quality of any services provided by these entities. This is simply a listing of resources to consider when faced with elder care issues.
Oxford Park Commission – Elderly
The Three Rivers Area Agency on Aging is responsible for developing and assisting community-based services for the aging population. They provide support to elderly persons and their caregivers through various services.
Mississippi Care Planning Council
Alzheimer's and Related Disorders Support Groups: Alzheimer's and related disorders support groups meet on a monthly basis. The Lafayette group meets the first Monday of each month at Brookdale Oxford at 7 p.m.
Senior Driving Courses and Resources